As we said; Considering the growing need of the growing population of Shiraz for housing and the short distance of the project site to this city, creating a residential town in that area seems logical. In this case, obtaining a license and requesting a change of user is required.

This town will not necessarily be a dormitory town whose residents use the limited services within the town to meet their daily needs. And they travel to Shiraz to meet their basic needs. As we see in the map on the next page; There are a large number of residential towns at a much greater distance and less from the project site than the city of Shiraz, which are used in the same way, and on the other hand, the location of the site near Maharloo Lake and future development plans, in terms of climate is a great advantage. It has and increases the desirability of this land for the construction of a residential town.

On the other hand, before constructing a residential town, land management studies are required. The construction of a hospital, school and welfare facilities, livelihood and the formation of appropriate infrastructure for the construction of housing is also necessary, all of which can be avoided in the first phase of the project, and perhaps considering the expansion plan of Shiraz need this capital. No transitions. Obviously, by conducting appropriate consultations close to this place with the main metro center of Shiraz and in the plan to place a metro stretch in the direction of the site, the desirability of the location of this town will be raised to a privileged level.

Although the current assessment has considered the construction of a residential town to a limited extent, it is noteworthy that if the residential buildings are located in the current open land and the current construction sites or the area occupied by them to commercial and recreational buildings is implemented, this residential complex can Become one of the most successful residential complexes.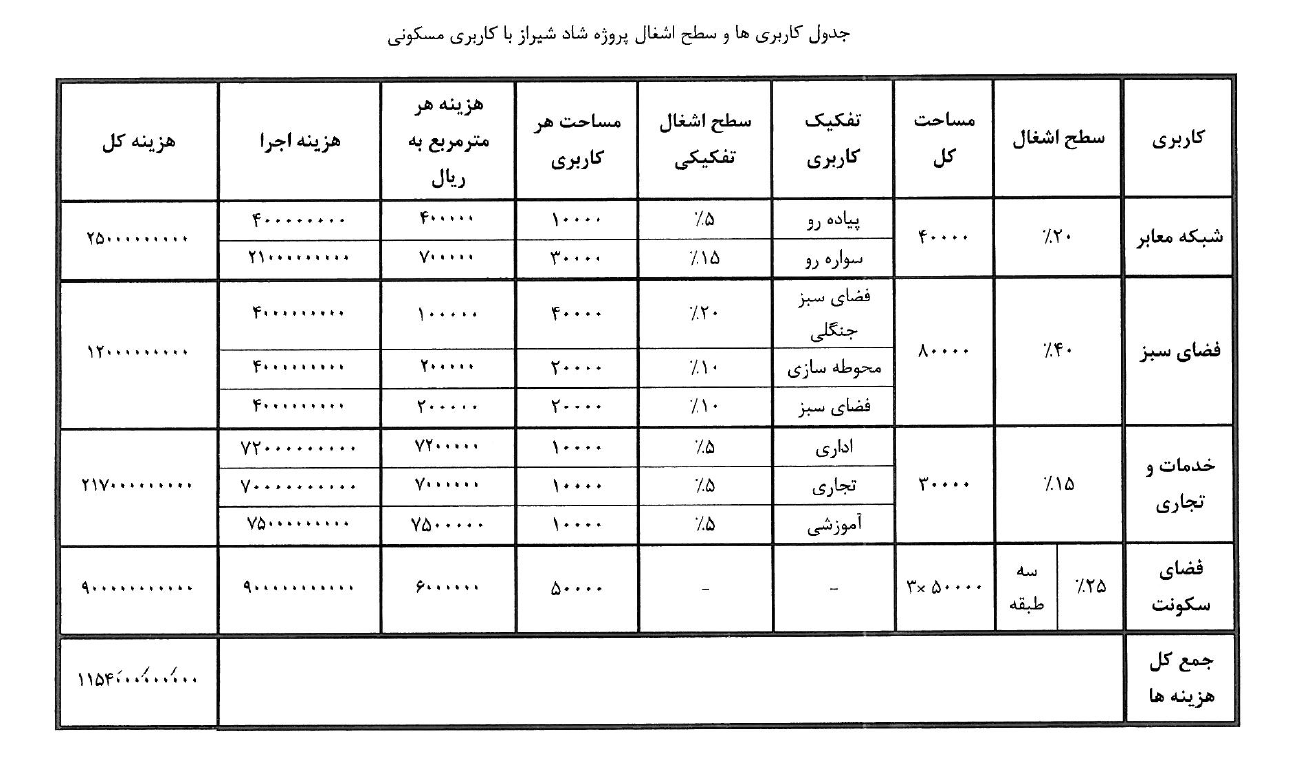 As shown in the table above. The evaluated plan examines only 50,000 square meters of this site to residential areas and only three floors. Other options such as increasing the level of residential space and increasing the number of floors will have a great impact on the profitability of this residential project.