---
Permanent and temporary exhibition
---
Creating permanent and temporary exhibitions has become an economic opportunity in countries around the world. This opportunity in Fars province, as the holder of an important position in the economy, industry and agriculture, has been neglected so far. Developed countries try to add more to their markets by creating various exhibitions in attractive and admirable places, but also standard And take their rivals out of the field. Because such exhibitions, while they can take steps to develop the exhibition industry of the province, are suitable for providing services, welfare of the people and supply of goods directly.

Considering that the city of Shiraz does not have a suitable exhibition place and considering the high potentials of industry, trade and exhibition industry, it is necessary to establish a permanent exhibition center for all fields and fields and with all facilities, especially This city is the capital of Fars province and in the central point of the province.

Fars province as one of the industrial hubs of the country has many capabilities. On the other hand, the tourism capacities of Fars province are global and all these cases double the necessity of creating an exhibition.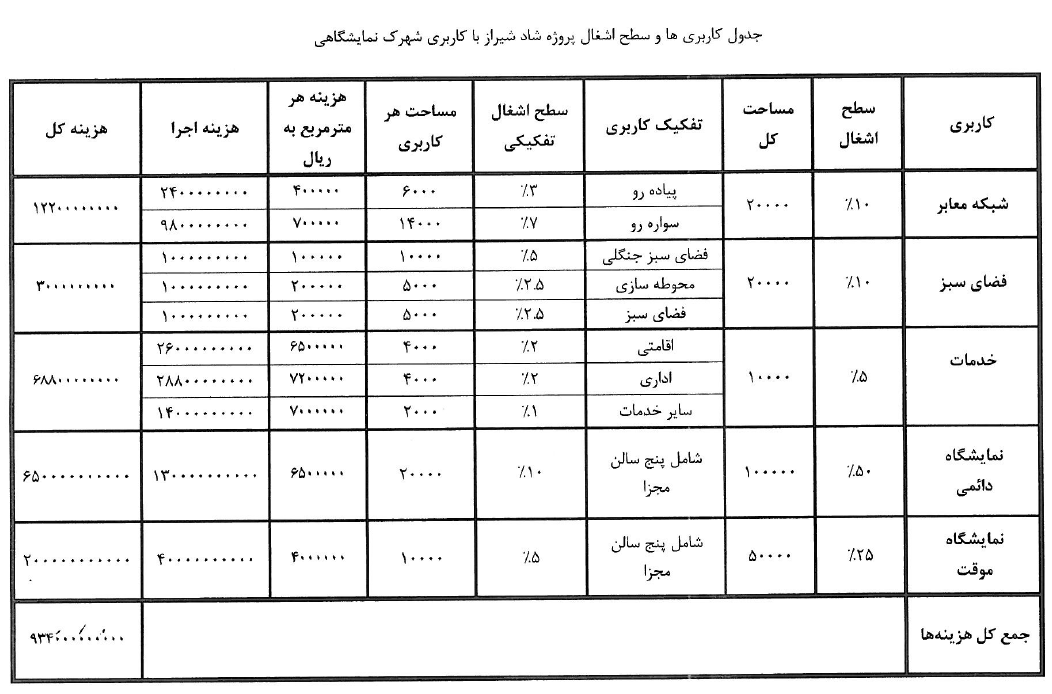 Based on the evaluations made on the three proposed options, the following table can be inferred according to the three effective factors in the construction process and the progress of the project, namely obtaining a license to receive government facilities and credits and monitoring the implementation and operation. Appeared.